FSM IS LAUNCHING ITS FIRST SERIES OF TALKS FROM PROFESSIONAL SPEAKERS ON A WIDE RANGE OF TOPICS AND INTERESTS
We've secured three exciting speakers for the academic year of 2019 / 20 – to come and speak to us about landscape photography, the Invictus Games and Adolescent Mental Health. The events are ticketed. For more information on each speaker, their biographies are found below too.
All are welcome, but the talks are aimed at age 10+. All proceeds from ticket sales are being donated to a charity of the speakers choice
All talks take place at Forres Sandle Manor School, Fordingbridge SP6 1NS (enter via Station Road). Ample free on-site parking.
SATURDAY 21 MARCH 2020 – 10.30am – 11.30am
Spencer Bull
Team UK, Invictus Games 2018
Spencer was part of Team UK in the 2018 Invictus Games in Sydney. The Games – who have Prince Harry as their lead patron – have gained momentum and coverage due to the incredible achievements of those who either do, or have, served in our Armed Forces. Spencer will talk through his amazing journey and experiences at the Games. He is a true sportsman that shows even in the face of issues you can still achieve!
Groups of 10+ please email us for exclusive rates
All proceeds from tickets will be donated to Help 4 Heroes
SATURDAY 16 MAY 2020 – 11.30am – 12.30pm
Dick Moore
Adolescent Mental Health
Dick Moore, who, once upon a time, was headmaster of FSM, will include film and music and will be about what influences our thinking, about our emotions and about what do when life gets us down. There will be plenty of time for questions!
Groups of 10+ please email us for exclusive rates
All proceeds from tickets will be donated to Charlie Waller Memorial Trust
ABOUT OUR SPEAKERS
CHARLIE WAITE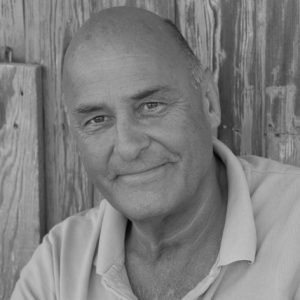 World renowned landscape photographer, Charlie Waite has been an advocate of 'the photograph' and the importance of engaging with the landscape through photography for over 30 years. Charlie proves through his own photography, the magical creative endeavour of his relationship with the natural world and how this transcends into a permanent record of beauty and the utmost respect for the world around him. His photographs are said to convey a quality of spirituality and calm and have an almost painterly quality.
Charlie conducts his talks with passion, humour and grace, and takes the audience on colourful and enchanting journey. Highly illustrated, his talks are enjoyable, uplifting and memorable with many finding inspiration to explore the natural world further embarking on their own personal journey with or without a camera.
SPENCER BULL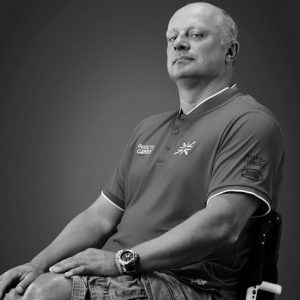 After 29 years serving in the British Army, Spencer was Medically Discharged in 2017 with Multiple Sclerosis. Having deployed on various operations and training posts around the world, he spent the last 10 years at Army Headquarters working in Welfare, liaising with service charities and commanded a Personal Recovery Unit.
He is engaged in numerous volunteering roles and is passionate about passing on his learned experience onto others and educating the next generation. He was extremely fortunate to be selected for Team UK at the INVICTUS Games in Sydney 2018, competing in sailing and swimming. 'We (family) all live with MS, but that does not stop me from living for the day whilst planning for the future!'. He is married to Sally and they have 3 sons still at school.
DICK MOORE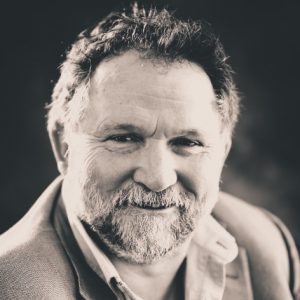 Who claimed that being a parent is easy? Who said that adolescent is just a phase? Dick Moore, the parent of four often errant children (and former FSM headmaster), embarked upon a mission to discover more about what makes young people tick and what he could or should have done during the challenging times! He has a passion for the mental and emotional health and wellbeing of young people and will be exploring how young people think, why adolescence is an especially vulnerable time and about common issues which can arise when the going gets tough. Finally, he will offer some tongue-in-cheek tips for parenthood…
Dick has spoken at over 350 schools, universities, businesses and conferences both in the UK and overseas. He is an instructor for Mental Health First Aid, a trainer for the Charlie Waller Memorial Trust and has attended an ASIST course in suicide intervention. He gave a TEDx talk in April 2015 and a Head Talk in 2018. He has also appeared on BBC Breakfast, BBC Radio 5 Live, various local BBC radio stations and ITN News with Mary Nightingale.
CONTACT
If you have any questions regarding our events, please email Sonia here