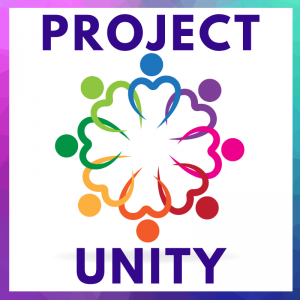 We may not be able to be together physically at the moment, but there is so much going on still that we can share amongst the FSM community. And in community, we find unity.
Please keep sending us all the amazing things that you're up to – some will be on our social media channels, but most will be here!
Email us with any updates here!
A-Z OF COPING STRATEGIES
ACTIVITY IDEAS

MR WELLS CHALLENGES PUPILS
Addai is going to learn how to cook
Emily R is going to learn to touch type
Olivia L is completing the Joe Wicks daily work outs, and (along with Mummy) learning the alphabet in British Sign Language
Alexander M has been running with Mum a 1.9 mile route and aims to get quicker and quicker (already knocked off over 3 minutes from his time!)
Thomas C is learning to cook. So far he has made a Victoria sponge cake and chilli con carne for his family dinner
Anna G is going to learn to play a song on the guitar, and aims to cycle daily with Mum (keeping a total of miles done)
STAFF CHALLENGES
Keep up to date with Mr Wells and his challenges on Instagram (parental permission required): LINK HERE
Mrs Wells will learn to make amazing macaroons and do 20 keepie-uppies (not at the same time)
Mrs Wagner is going to create a garden kitchen on her balcony
Mrs Parker is learning Danish
Mr McEwan is learning to juggle and trying to skip for a whole minute…oh and learning to do the splits!
Miss Brown, Miss North, Mrs Upton and the Brownies and Guides are completing 'jars of positivity'
Mrs Cochand is harnessing The Power of One each day: One…outside chore, inside chore, French lesson, hour of reading, photograph taken, long dog walk, video chat to someone outside my family
Mr Boyington is going to learn more Italian and also learn to juggle
Mrs Holbrook is doing the 'Couch to 5km' challenge
Mrs Smith is going to learn some British Sign Language
Mr Peak is challenging Mr McEwan and Mr Boyington to a juggling contest on our return!
Mrs Simons is going to try and hula-hoop for over 1 minute, and run up the hill to her house without getting breathless
Mrs Whiteley will be trying to stay fit for her marathon in October and learning more about digital art
FSM GALLERY
You are all up to some amazing work! Keep sending us you photos!