Old Sarum is a mix of geographical, historical, and religious elements. Dressed like Michelin men, the Year 5s who visited Old Sarum, Salisbury, could learn about them all.
Precious Structures in Old Sarum, Salisbury
There are many precious structures in Old Sarum.
The first small cathedral was magnificently extended eastwards by Bishop Roger (1102–39). At his death in 1139, plans to rebuild the nave were abandoned, and it was left to Bishop Jocelyn (1142–84) to furnish and fit out the enlarged cathedral and add a new west front.
In addition to the cathedral, a precinct for the cathedral canons and bishop's palace had been created to the north under Osmund and Roger, to which a cloister was added, in all likelihood under Jocelyn (English Heritage)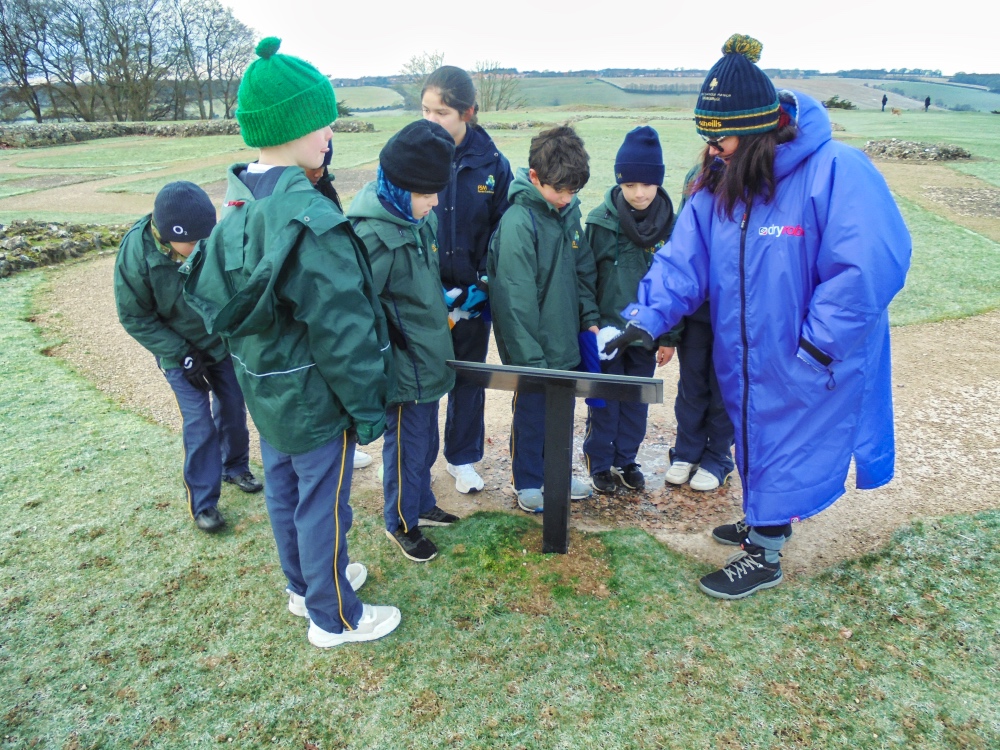 Historical Significance of Old Sarum
Old Sarum has a historical significance to England. The royal castle created here shortly after 1066 was a major administrative centre, the seat of the sheriffs of Wiltshire, and historically important as the site of the Oath of Sarum of 1 August 1086. Since then, the Sarum Castle has become a symbol of historical events and is now known as a tourist spot to visit as an ancient structure.
Enjoyably Learning Old Sarum
The five-year-olds were able to enjoyably learn about Old Sarum. Thanks to Mrs North, they were able to learn about the geographical, historical, and religious elements of Old Sarum. Mr Humphries said:
My thanks to Miss North for her help on the trip and to my mum, for providing plenty of home made woolly hats to keep us all (just about) toastie! Well done Year 5!
Looking Back on the Trip
This trip to Old Sarum was very beneficial for the Year 5s. They were able to learn about the geographical, historical, and religious elements.
Old Sarum Photographs
See more about Forres Sandle Manor Independent School News here.