"Growing young minds surrounded by nature"
Outstanding year-round Nursery for children aged 2-4 years old
Nursery Booklet
Download our Nursery booklet here.
Forres Sandle Manor School offers a unique Nursery experience. Set in the Pre Prep building of our small school, we have a lot of space for our smallest pupils!
Our school setting in the New Forest is friendly, and nurturing and ensures each individual child feels happy, safe, and keen to learn. The nursery and playgrounds provide an opportunity for every child to grow and develop, while our incredible location allows us to incorporate the use of specialist teaching into our nursery curriculum. The individually designed outdoor classrooms are a fundamental part of our nursery offering. Pupils develop physical, imaginative, and social skills in the natural setting and learn from the world around them.
Children at our nursery will benefit from:

Opening Hours
We will be open from 7.30 am to 6.00 pm, for 48 weeks of the year – with two closure weeks during the summer holidays and at Christmas.
Nursery Closure Dates over Christmas and Summer
Monday 18th December 2023, reopening Tuesday, January 2nd 2024.
Monday 19th August 2024, reopening on Monday 2nd September 2024.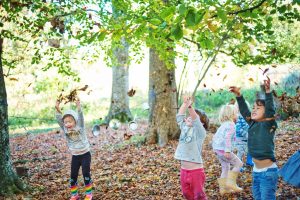 Nursery Fees
Fees for 2023/24 can be found here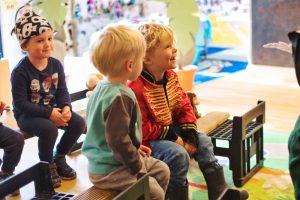 Nursery Uniform – optional
Nursery pupils are able to wear a uniform (or parts of) if they wish, but it is completely optional.
See more about Forres Sandle Manor Independent School News here.