Today our Year 1 and Reception classes shared a fabulous PE lesson on our Astroturf.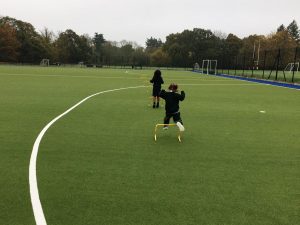 A little bit of drizzle couldn't put this lot off having a lot of outdoor fun and skills learning. From balance skills to ball skills and even some hurdles!
There are definitely some budding athletes in the making here.
See more photographs below.
Find out more about our Pre Prep and what the children get up to here.