Our Reception Class recently visited Fordingbridge Fire Station, the children learned how it takes the firemen four minutes from an alarm being sounded to leaving the fire station ready for action.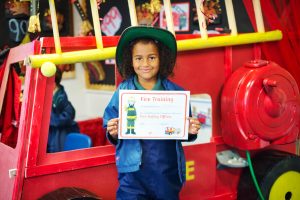 Reception had fun racing to get dressed like firemen too, remembering to put on their togs, coats, wellies, helmets and name badges before climbing on board their very own fire engine!
See Reception race to see if they can get ready in just 4 minutes!
See the video here:
See the photographs below.
Find out more about our Pre Prep here.