Our Years 3 & 4 recently embarked on a fabulous art project.
They are creating Tie and Dye outfits! Watch out for more from them soon as this is just the start; they will be putting together a fashion show with the items soon.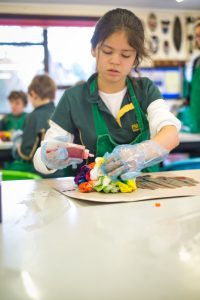 Well done to you all and our amazing Head of Art, Mrs Dixon-Clark
See the start of this project and how they came out in the photographs below.