Some of our boarders had a great time cooking up some lovely Christmas cookies with Ms Wagner and Miss Andreotti this weekend.
Christmas is coming
How yummy do these look?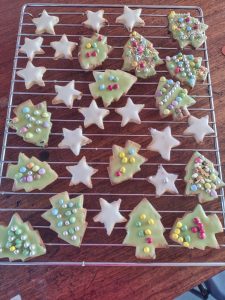 Our cookery group regularly create some fantastic treats, and these festive ones went down very well.
In the afternoon, boarders had fun playing a 'Santa ball' game invented by Ms North!
See all the photographs here below.
To find out more about boarding at FSM, click here.