Our Reception had fun word-building this week. They took to our fabulous outdoor grounds to participate in this activity to complement their reading and writing skills.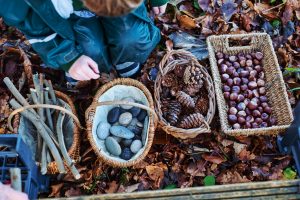 They also enjoyed making repeating patterns with natural resources as part of their Forest School activities.
See some of the photographs below.
Fun Forest School
Our Forest School Forest School is a fabulous way of providing quality outdoor learning and experiences for the children, and, being based in the New Forest, Hampshire, it really is perfect!
You can find out more about our Pre Prep and all the things that make it unique here.