Today our Reception children were emersed in a world of outdoor learning.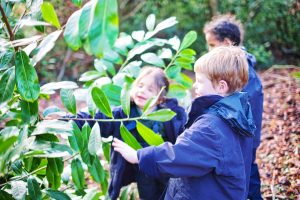 Construction of A Den
The children have been thinking about different kinds of construction this week, and with that in mind, they were keen to make their own den in our forest today.
We are so lucky at Forres Sandle Manor to have so many outdoor opportunities to learn, with our own Forest School and 35 acres of grounds, all located on the edge of the New Forest.
See some of the photographs below.
See more of our latest news
here.