Our Brownies have been having great fun this week investigating chemical reactions.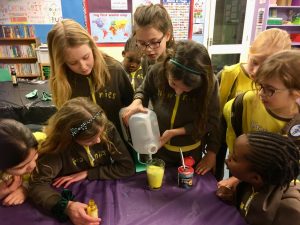 Firstly, they created art in a bowl with milk, food colouring & washing-up liquid. Then they had that great fun with bicarbonate of soda & vinegar (& a little colouring for effect).
Experiments
See all the photographs here.
See more of our latest news here.