Nursery had the most fantastic day out at Moors Valley Country Park and Forest today.
On one of the first propper trips recently for Nursery, the weather could not have been any better. Everyone had packed a packed lunch ready for a beautiful walk accompanied by plenty of wildlife spotting and playing poo sticks as they walked over each bridge along the way.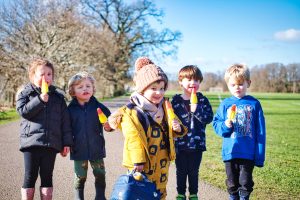 Day Out at Moors Valley Country Park and Forest
As we arrived at Moors Valley, everyone stopped to wave at the miniature railway train as it passed. Then it was on to enjoy their packed lunches.
After lunch, it was time to enjoy a whole afternoon of playing in the fantastic play park, with swings, slides, sand, and so much more.
Another beautiful walk rounded off the afternoon and, of course, an ice lolly in the sunshine, perfect.
Here are some of the photographs.
Please find out more about our Nursery
here.
See more of our latest news here.