Announcement of New Head Letter
Letter from Mr Duncan Murphy, Executive Director, 15th March 2022
Dear Parents,
It is my great pleasure to announce the appointment of Mr Mark Howe as the new Headmaster of Forres Sandle Manor in September.
Mr Howe is currently the headmaster at Ipswich High School, a prestigious day and boarding "through school" from Nursery all the way up to, and including, Sixth Form. He will relocate to the New Forest together with his wife, Nicky, who is originally from Weymouth (and also a maths teacher) as well as their two daughters, Elodie (3) and Dottie (2), both of whom will join FSM.
During his successful tenure at Ipswich High School, where he has grown enrolment from just over 400 pupils to a projected 480 pupils for the next academic year, Mr Howe has overseen the highest GCSE and A-Level results of any independent school in Suffolk in 2021, opened up a new boarding house which has received a Boarding School Association (BSA) award for excellence and gained accreditation as a finalist for the Independent School Association (ISA) award for "Excellence in Performing Arts".
There will be an opportunity to meet Mr Howe in person at a "Meet the New Head" event early in the summer term but in the meantime, you can watch a short introduction from him to the FSM community here.
In the meantime, Mr Tasker will continue as Interim Head and plan ahead in earnest with Mr Howe, before returning to an operations role in September, and ensure that he joins FSM with a strong momentum for the future.
I am sure you will join me in offering Mr Howe and his family a warm welcome and a long and prosperous association with the school.
Yours sincerely
Duncan Murphy
Executive Director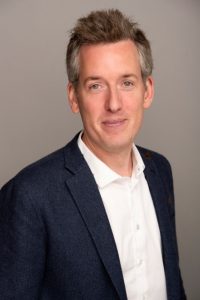 Mr Mark Howe
See Mark's introduction message.
See more of our latest news here