Beach school offers a valuable experience for the children in our Nursery. The sessions aim to build children's confidence, self-esteem, and social skills through engaging with the natural world. With lots of different activities available, each one adds something new to the children's learning.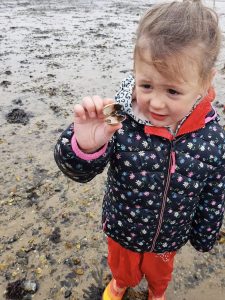 Rockpooling at Lepe
This week Nursery returned to Lepe Beach and went rock pooling.
They discovered a range of creatures and learned about their habitats. A particular favourite was the crabs.
Here are some of the photographs.
For more of our latest news click here.