The weather was perfect for our first day of the new term back.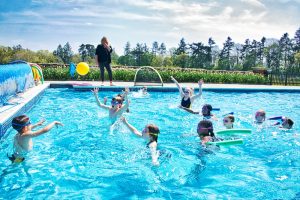 Swimming Skills
The pool was open and is currently a lovely 28 degrees. It was a chance for our wonderful Year 3s and 4s to have their swimming lessons.
Our Matron and swimming instructor, Miss King, held the class, including swimming across the pool, ball games, and hand-eye coordination.
Here are some of the photographs from the lesson:
See more of our latest news here.