We all love the book The Hungry Caterpillar!
Our Nursery children recently went up onto our moor to hunt for the Caterpillar's favourite food from the book.
The Hungry Caterpillar Foods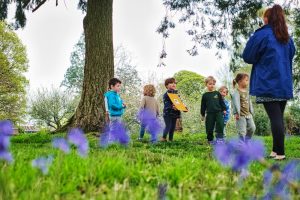 The children had fun running around trying to find the shape that had a picture of the food on it while reading the story to find out what piece of food they had to find next.
Once they had found the items of food, they sequenced all of the food in the correct order of appearance in the book. Well done to you all. It was a lot of fun!
See the photographs here.
Nursery News
See more of our latest Nursery news along with all of our school updates by clicking here.