Today our incredible Chef Matt cooked up a taste of Japan for our pupils and staff using authentic ingredients. Starting at morning break with a sushi tasting table, this was followed up at lunch with katsu curry, hoisin pork stir fry with noodles and vegetable hoisin stir fry.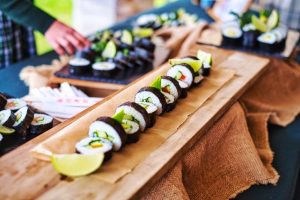 Taste of Japan Food
There was also traditional melon soda to drink and to finish the meal. There was an ice cream station with all the children's favourite flavours outside in the sunshine. This was all accompanied by authentic Japanese music
Everyone loved it, and it was a great chance for pupils to learn about the food and culture of Japan and practice their chopstick skills!
Thank you, Matt and the team!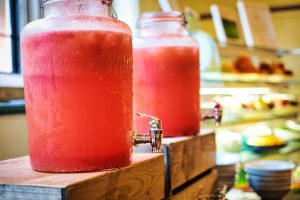 Taste of Japan – The Photographs
See more of our food here at Forres Sandle Manor here
See more of our latest news here