As part of their Geography studies based on 'Microadventures', Year 5 headed off to the White Horse at Westbury, Wiltshire for their class Microadventure.
Microadventure Wiltshire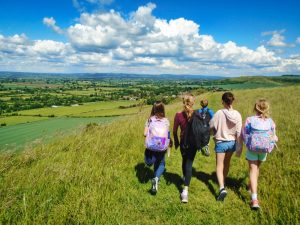 Mr Humphries continues with an update of the microadventure itself:
After an exciting bike ride, we ditched the bikes and set off up the hill. The views at the top were stunning, and everyone had fun flying kites, playing and rolling down the slopes. We retraced our route, collected our bikes and cruised back to the minibus.
Back at school, many of the class completed their 'triathlon' by hitting the pool before we all went to the top Moor to build our tarp shelters. Pizza and takeaway chips were smashed down before a bit of limbo dancing and games. We finished with a final blast on the bikes before settling down in front of the fire as the stars shone down to end a brilliant day of microadventure. Big thanks to Mrs Beech and Miss A for their company and humour on a memorable day.
Microadventure over Half Term
That was the class microadventure. Now it's up to each of them to plan their own microadventure to take on over the sleep out weekend after half term.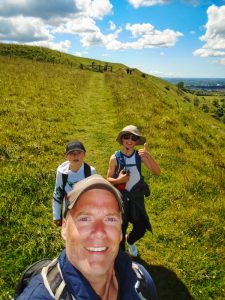 Microadventure Photographs
See more of our latest news
here.