Our excellent Chef Matt and the team did it again this week with their fantastic food for Healthy Eating Week.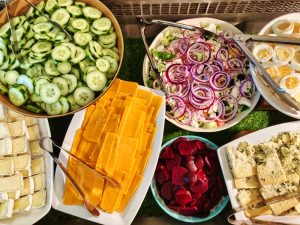 It's a wonderful chance to promote eating well with a salad bar, carb and protein information and options. Monday was a 'Build Your Own Healthy Lunch' theme. Tuesday was day-to-day dishes with hidden healthy surprises.
Healthy Eating Week – The Drinks
On Thursday, we explored healthy beverages. There was a Hydration Station on hand, packed full of nutrients! There were flavoured waters of strawberry, mint and lemon, mango and lime and a 'Green Machine' smoothie consisting of spinach, cucumber, ginger and apple juice.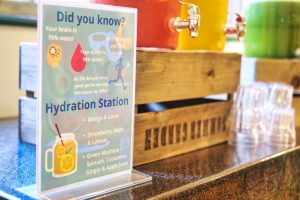 See some of the photographs from the week here
See more of our latest news here.