Welcome to our Project Week Blog. Here you will find updates from our Cornwall and Devon trips as well as all the exciting fun activities going on locally for all year groups taking part.
Project Week – Cornwall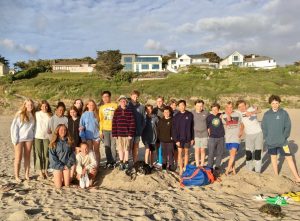 Day 1 – Despite leaving FSM in soggy weather, Year 8 had a good run down to Cornwall and entered a Polzeath that was bathed in sunshine. After settling into their caravans, we hit the surf. There were some exciting waves rolling in!!! You can see a live webcam of Polzeath (type Ann's cottage webcam Polzeath into Google). We had hearty burgers afterwards before cricket and games on the beach. The children are currently settling down for the night before a busy day of surfing tomorrow.
Day 2 – There's no denying that today was a soggy one in Polzeath but with a morning spent in the surf and the afternoon too, we would be wet anyway! There was definite progress made on their surfing skills with the majority of the children catching and riding waves into the beach. There were some impressive wipeouts and screams, as well as plenty of smiles. We head to the beach cafe for tea soon so fingers crossed it dries out a little for an evening of beach games. So the weather cleared and we had a lovely evening on the beach. Mr John ran a rounders session for everyone. They are settling into their caravans now and will sleep well tonight after all the surfing today.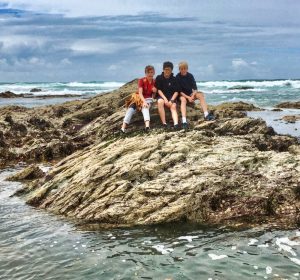 Day 3 – Everyone had a coastal walk to Rock; and a ferry to Padstow.
There was touristy mooch (pasties, ice creams & cream teas scoffed! ) and some rock-pooling/ a crab hunt on the return trip.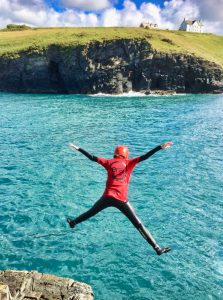 Day 4 – Loving Polzeath. The pupils went surfing in the morning, and then we all had a fabulous coasteering session at Port Quin this afternoon. Guts, glory, squeals & exhilaration all wrapped up with genuine support for each other. Top-quality stuff from Y8!
Sent from my iPhone
Ella spotted 'Jerry' the crab, but only Enrique was brave enough to delve deep & lift out the trophy. Alexander's crab paled into insignificance!
Another cracking day with Y8!
See live web cam updates from Polzeath Beach here.
See the photographs from our Project Week in Cornwall here.
Project Week Devon
The camp was all set in Croyde for the week and they all enjoyed a wonderful sunset.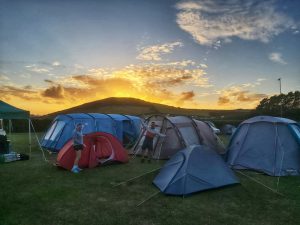 Pupils on our Devon-based project week have been having an amazing time with a highlight so far being coasteering!
On Tuesday they went fishing!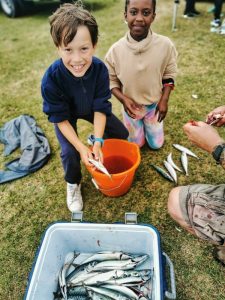 Queuing for Wednesday morning's breakfast! What a catch.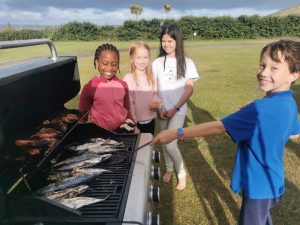 On Wednesday pupils cycled an amazing 16 miles along the Turka Trail. Here they are with a quick stop off at the Wholelife Project Ashford for refreshments and to meet Sydney the tortoise, their new cycle mascot, before tackling the next 12 miles!
Well done to them all! You can see more of the photographs in the gallery below.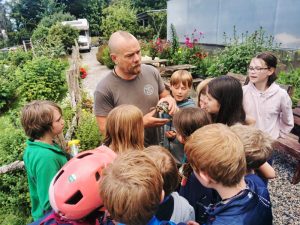 The pupils also had the most amazing experience going Jet Boating!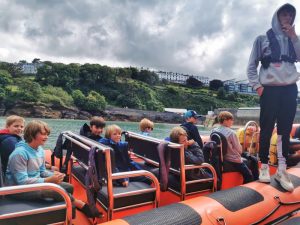 See some of the photographs here
Pupils have also had a splashingly good time trying out some WakeBoarding and KneeBoarding at the North Devon Wake Park!
Here they are having a great time!
Home-Based Project Week
Our pupils taking part in our home-based project week are having an absolutely amazing time too. They started the week by taking part in a bushcraft training session in the Purbeck Woods near Corfe Castle. Some of our pupils also went on a mackerel fishing excursion in the afternoon with the other group taking part in a foot golfing session!
You can see some of the latest photographs from these activities here.
Stage Make-Up Workshop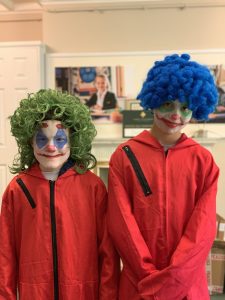 On Tuesday we had a stage make-up workshop where our pupils learned about the incredible art and intricate work employed to make things on stage and screen appear very real. Here they are sporting some nasty injuries with a very upset nurse!!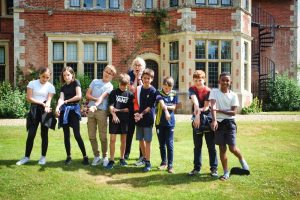 Pupils also had a fabulous time at Go Ape too!
See more of the photographs here.
On Thursday our Reception, Year 1 and 2, had the chance to make their own lunch!
As part of Project Week, they took part in a pizza-making workshop with flamboyant Chef Matt!
They learned about the importance of the dough-making process, its ingredients, resting and rolling. They then went on to pick their favourite toppings before the pizzas were cooked. Pupils enjoyed a delicious lunch of their own making!
Thank you so much to Matt and the team!
Here is a short video of some of the activities.
For more of our latest news, click here