This week, our Nursery group have been exploring rhyming words whilst enjoying some of the best-loved books by Julia Donaldson.
Julia Donaldson – The Gruffalo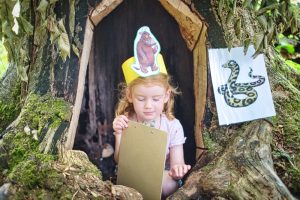 Today the group began with the well-known story of The Gruffalo, and the children all did brilliantly, joining in with the story as well as creating some super paper plate Gruffalos.
Some of the children have also had a great time mixing and stirring porridge oats to make 'Gruffalo Crumble' in the tuff tray outside.
In the afternoon, the children had fun working as a team to find the animal pictures on our very own Gruffalo trail in the forest.
Following this, the children enjoyed exploring and having a play underneath the cool canopy of our Forest School
Julia Donaldson – The Smartest Giant in Town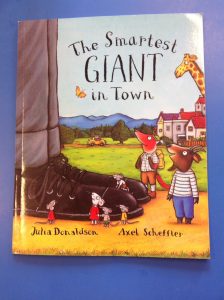 On Tuesday, Nursery enjoyed the story of 'The Smartest Giant in Town' as part of our Julia Donaldson week.
The Nursery children had great fun joining in with the rhyme in the story, and they were super at
identifying some of the rhyming words.
Following this, they all had a go at creating different patterns on ties and socks (Just like the giants in
the story) and they also had a go at threading laces into the giant's shoe!
Super job!
Julia Donaldson – Tyrannosaurus Drip
On Thursday Nursery, the children enjoyed the story of 'Tyrannosaurus Drip' and repeated the funny little rhymes within this story.
The children revisited their 2D shapes and properties whilst creating some great shape dinosaurs.
They have also enjoyed playing in our dinosaur tuff tray, engaging in some dinosaur stencilling and going out onto our Moor for some Dinosaur hide and seek!
Julia Donaldson – Zog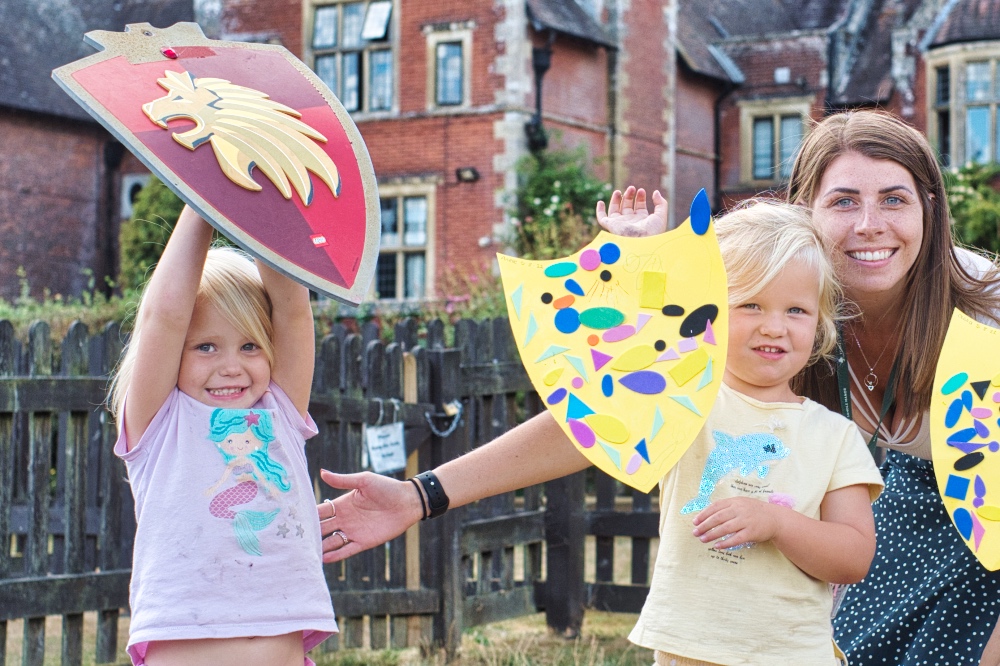 As our Julia Donaldson Week concluded today for our Nursery children, they enjoyed exploring the fabulous book, Zog!
They had a wonderful time reading the story, looking at the rhymes and words, making their own shields and becoming knights in the afternoon!
It has been a week filled with fun and learning. We have all had the best time!
Julia Donaldson Week Photographs
Find out more about our Nursery here.
See more of our latest news here.