Nursery had a wonderful time at Kingston Lacy recently.
They explored all Autumn in all its beauty and all of its changes. They found stunning Acer trees and weaved in and out of bamboo as well as hopping like bunnies and having our pictures taken with a scarecrow!
One of their highlights was watching the enormous pigs wander in the forest, eating acorns, and they also loved The bull cows in the grounds.
The children had a picnic lunch in the beautiful sunshine, followed by a visit into the big house, where we talked about how different our homes are today.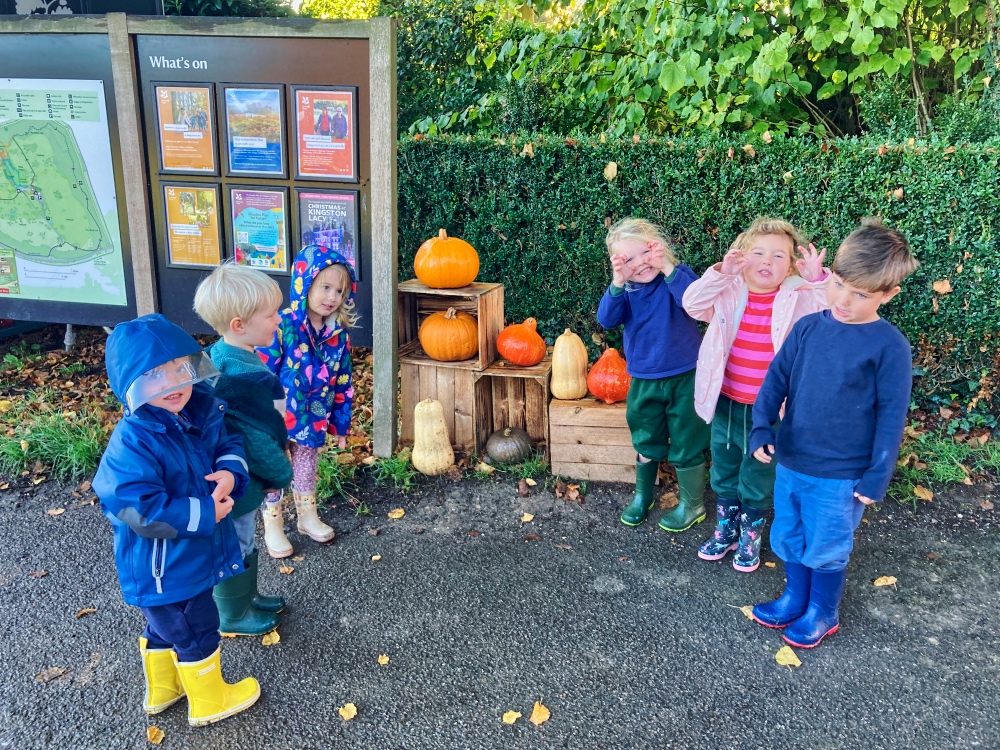 What a wonderful afternoon! Everyone had amazing fun!
Nursery Kingston Lacy Photographs
See more of our latest news
here.