Reception had the most wonderful morning at the Fordingbridge Fire Station today, learning about the importance of fire safety, particularly on Bonfire Night and finding out how firefighters help keep us safe.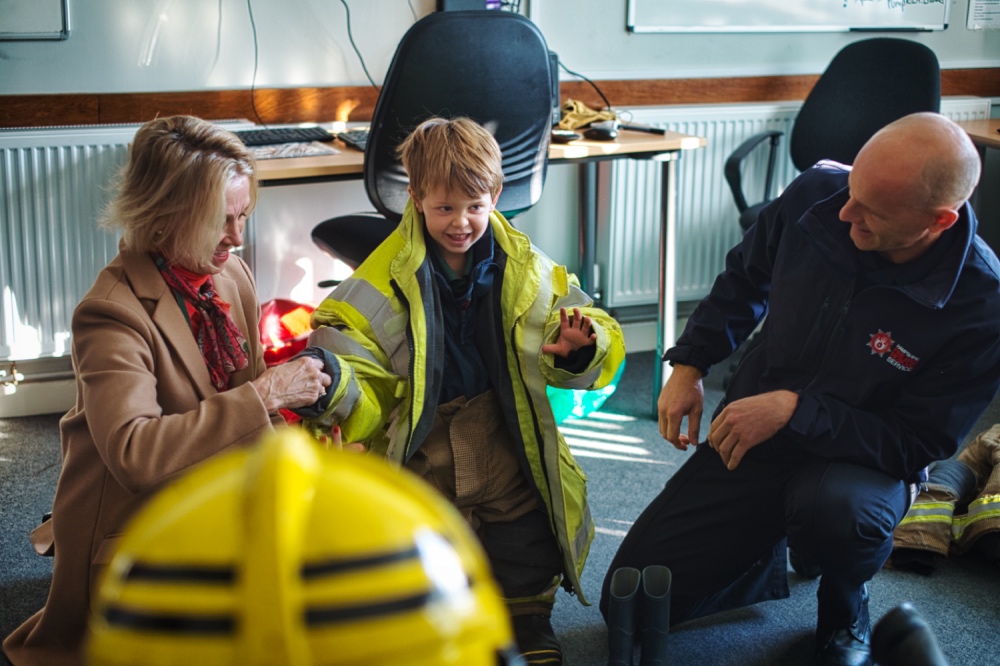 The children were so well-behaved and enjoyed some hands-on learning.
The Fire Officer was so generous with his time and taught the children how to Stop, Drop and Roll in the case of fire. He gave the children a ride in the fire truck and showed them the equipment on the fire engine. The children were thrilled to be able to use the hose and try on some protective uniform.
Reception Fire Station Photographs
See more of our latest news here.