On Monday (05/12/22), our Saturday Enrichment Drama Group presented
Jacqueline Wilson's
adaptation of 'Beauty and the Beast'.
This play is based upon the traditional fairy story, where the Beast of the title turns out to be a gigantic slug with a slime problem!
Drama – Beauty and the Beast – Fabulous Cast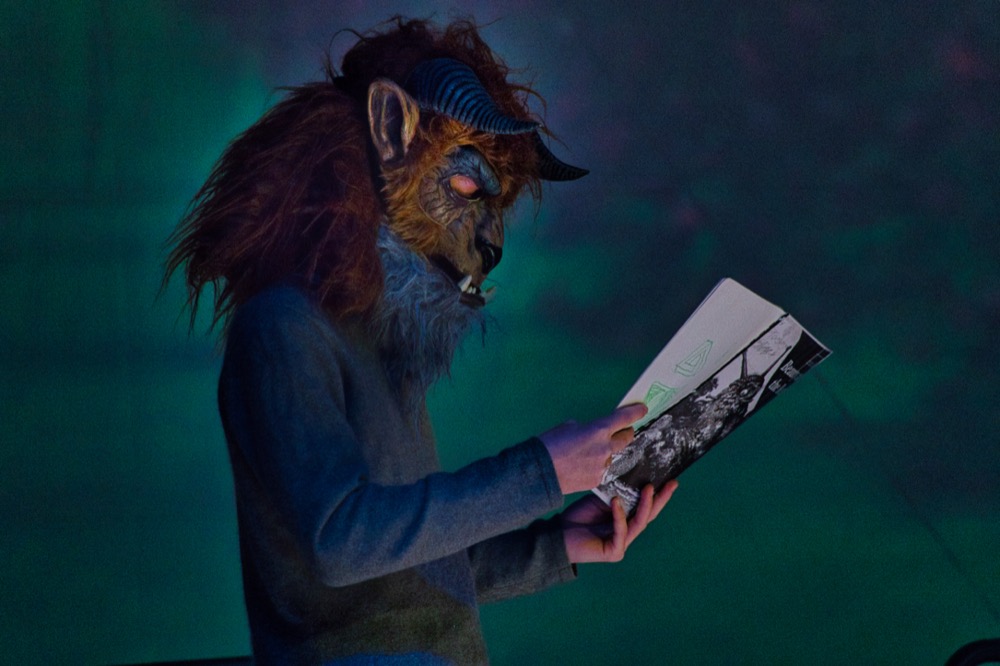 Kate played the mother of Beauty (Sofia) with her two mean sisters played by Lola and Zoa.

Tommy (We) was the scary Beast, and he kindly took the time to meet the younger members of the audience before the show began. His two trusty servants were played by Sophia and Unathi.
Bea helped on the technical side of things by projecting images to help the audience understand where the scenes took place.
The whole cast and crew did a superb job – with limited rehearsal time. The show was very much appreciated by the children and enjoyed by the staff.

Photographs
See more of our latest news
here.