While living and working in Switzerland, our Head of Art, Mrs Dixon-Clarke, had the privilege of working in an art department led by an artist and teacher.
Janet Howell.
You can see more of her work on Instagram here.
Abstract Art – Maps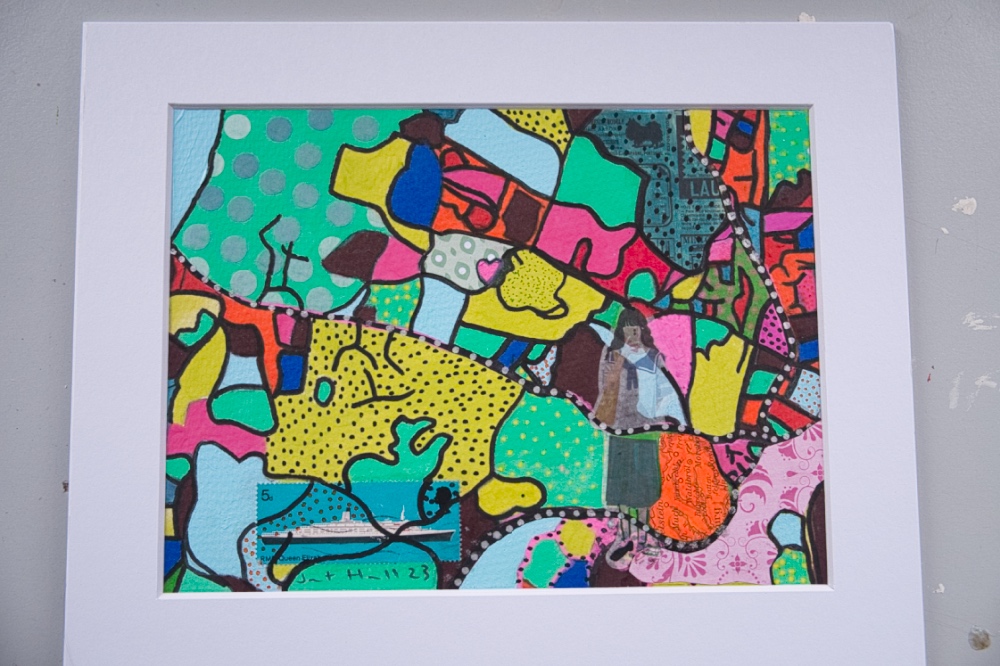 To kick start the term, she is working with Year 7 to create an abstract painting using a map as a starting point.
This will help pupils better understand how different artists use different starting points to inspire their artwork.
This work will be excellent preparation as we head towards Art GCSE.
Janet Howell – How To Make an Abstract Painting
Pupils Task
Students will decide what they want to make their abstract painting of and which location to search their map from using Google maps. It could be where they live, where they used to live, a favourite holiday destination or a place they long to visit.
Ask students to screenshot the map and print this out.

Transfer map onto cartridge or watercolour paper using either tracing paper or carbon paper

Decide on a colour palette and think about patterns or collaged paper they would like to incorporate into their map.
Extension activity– students could stitch a sequin on their map to mark an important spot or use a sewing machine to follow a route.
Talk Photographs
See more about Forres Sandle Manor Independent School News here.