Today, we celebrated Chinese New Year. Pupils were treated to a tempting array of exotic and delicious oriental dishes.
Chinese New Year Menu
The delicious spread was a real treat for the eyes and the palate, with sweet and sour chicken (Hong Kong style), marinated spare ribs, beef with green peppers in a black bean sauce, special chow mein, egg rice, Chinese vegetable casserole, spring rolls and prawn crackers followed by frozen raspberry yoghurt to help cleanse the palate. There was an array of traditional delicacies such as dumplings, spring rolls, egg-steamed rice, and more.
All washed down with homemade flavoured waters with a choice of melon or mango. Children also had the opportunity to try out their chopstick skills to the sounds of Chinese music and a beautifully decorated Dinning Room to get the most authentic Asian ambience.
We shared stories of our own experiences of Chinese New Year and shared in the joy of the day. It was an absolutely delightful experience that we all enjoyed immensely.
A huge thank you to Chef Matt and the team; what a fantastic Chinese New Year at Forres Sandle Manor.
Chopstick Practice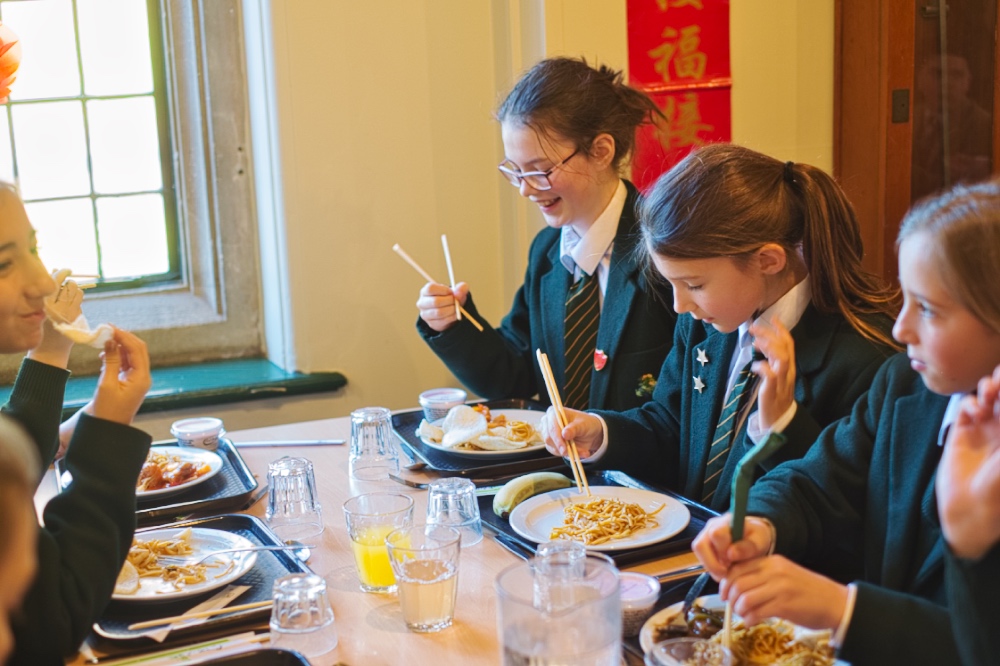 The Photographs
See more about Forres Sandle Manor Independent School News here.