Today in the Forres Sandle Manor Music Department, pupils had the opportunity to participate in a harp workshop. The workshop was conducted by professional harpist Katie Soloman.
The pupils including some of our Nursery were excited to learn about this instrument that some had never seen or heard before. Katie began by introducing the instrument and explaining its history, as well as its various components and how they work together to produce sound. She also talked about the different types of harps, including why some have pedals and how they work.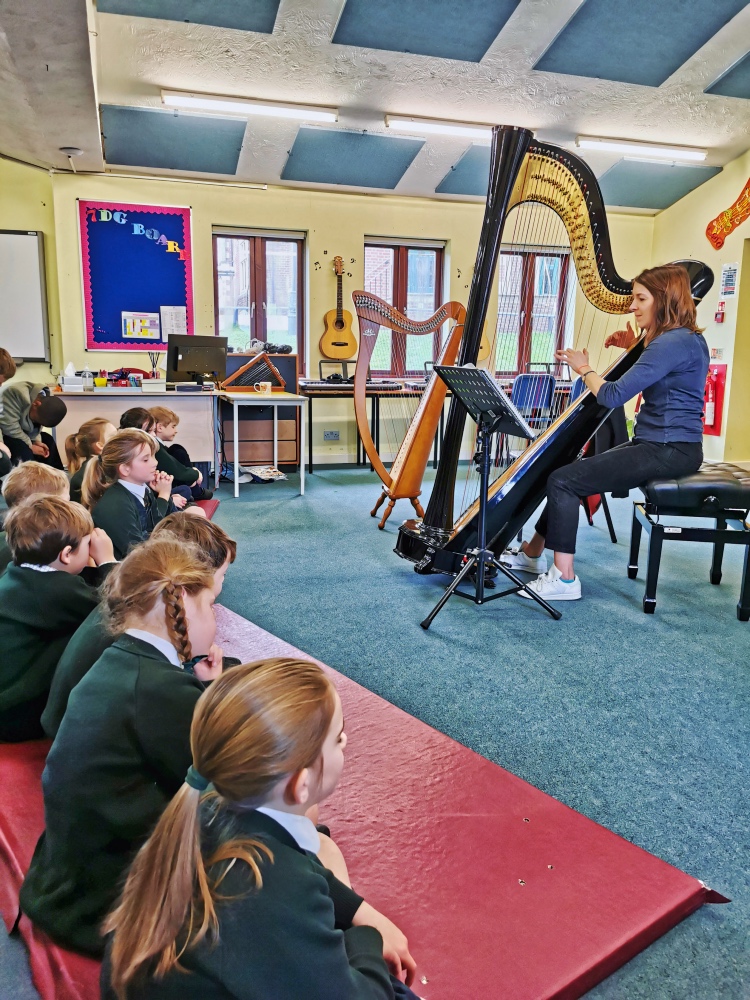 Playing the Harp
The harpist talked the children through how to pluck the strings, the reason that they are different colours and how to create different sounds by changing the way they plucked the strings.
By the end of the workshop, the pupils had gained a newfound appreciation for the harp and its unique sound. They were amazed by the range of sounds that could be produced with just a few strings, and by the skill and dedication required to master the instrument.
The harp workshop was a wonderful opportunity for the pupils to explore further the harp and experience this wonderful instrument and its sound.
Harp Workshop Photographs