In a combined effort, Year 2 made bird boxes in Forest School with Mr Humphreys and then decorated them in their art lesson with Mrs Dixon-Clarke.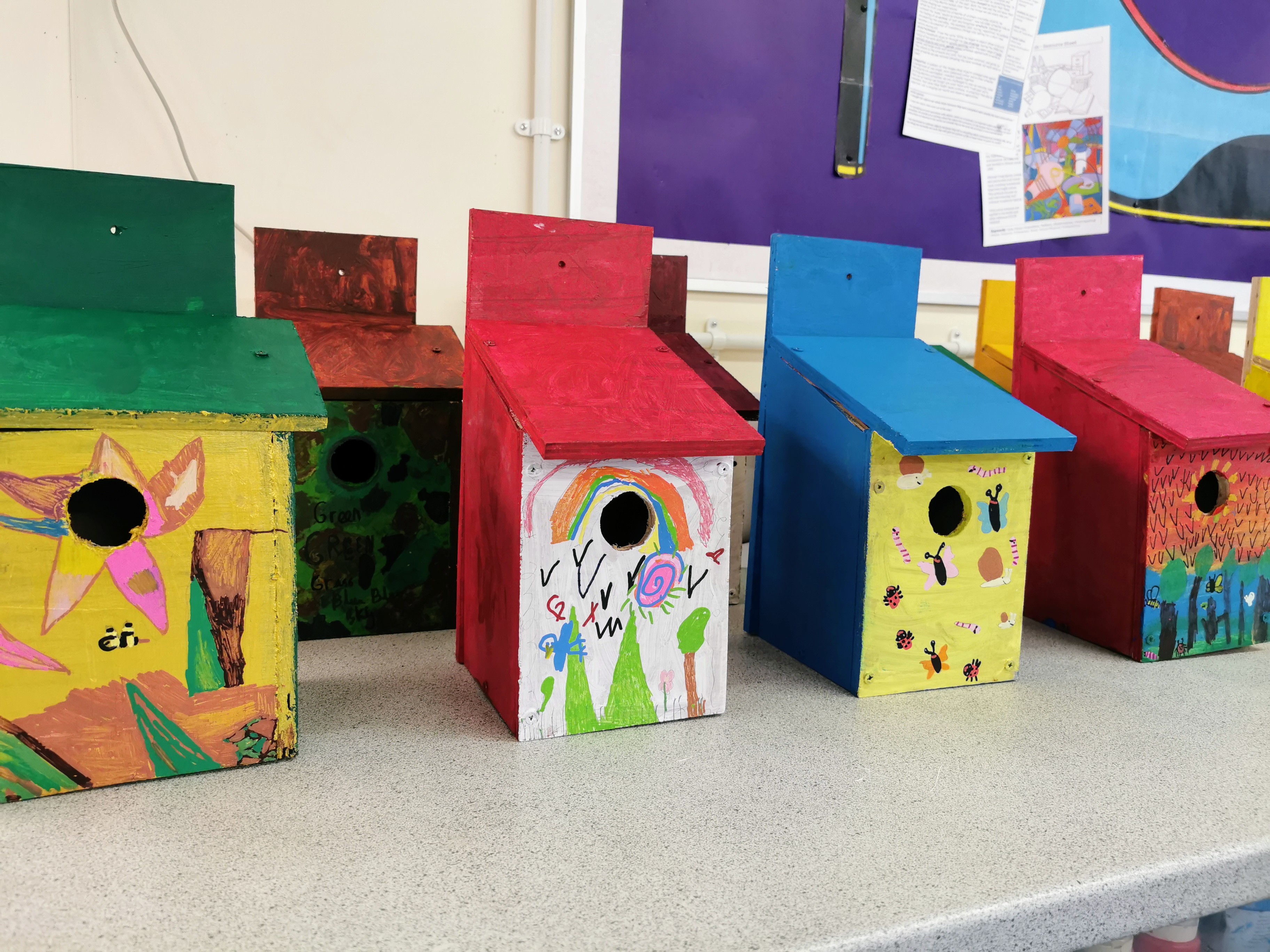 Year 2
Each child has chosen where they'd like their birdbox to be placed.
What lucky birds we have at Forres Sandle Manor.
#Nature #wildlife #art #ForestSchool #TheFSMDifference
Bird Boxes – The Photographs
See more about Forres Sandle Manor Independent School News
here.