The end of the summer term here at Forres Sandle Manor marked a significant milestone as we gathered to celebrate our legendary Year 8 Leavers' Lunch. This fabulous event, which will be the last of its kind, held a special significance for us as we prepare to embark on an exciting new era from September 2024. With the extension of our provision up to GCSE, we are set to embark on a new educational journey with our pupils.
The Food
Our incredible Chef Matt and his team prepared a delicious lunch which was enjoyed by all. There were some fantastic desserts too! The food was the perfect accompaniment to a wonderful event, thank you so much to Matt and his team.
Year 8 – A Chance to Celebrate
The Year 8 Leavers' Lunch was a grand occasion, filled with an abundance of pride, joy, and a touch of nostalgia. It provided a wonderful opportunity for our remarkable leavers to reflect upon their educational journey and achievements, surrounded by their proud parents and our dedicated staff members.
We would like to extend our heartfelt gratitude to everyone who joined us in making this event so special. To the parents who have placed their trust in us, supporting their children every step of the way, we are immensely grateful. Your unwavering belief in our educational philosophy has been instrumental in shaping the success stories of these remarkable young individuals.
We also extend our sincerest appreciation to our dedicated staff members who have gone above and beyond to nurture the talents and aspirations of our Year 8 students. Your commitment, passion, and tireless efforts have laid the foundation for their future endeavours. Together, we have created an environment that fosters growth, exploration, and the pursuit of excellence.
As we bid farewell to our Year 8 students, we embrace the exciting times that lie ahead. The extension of our provision to GCSE opens up a world of new opportunities, empowering our students to continue their educational journey within the nurturing and inspiring environment of Forres Sandle Manor.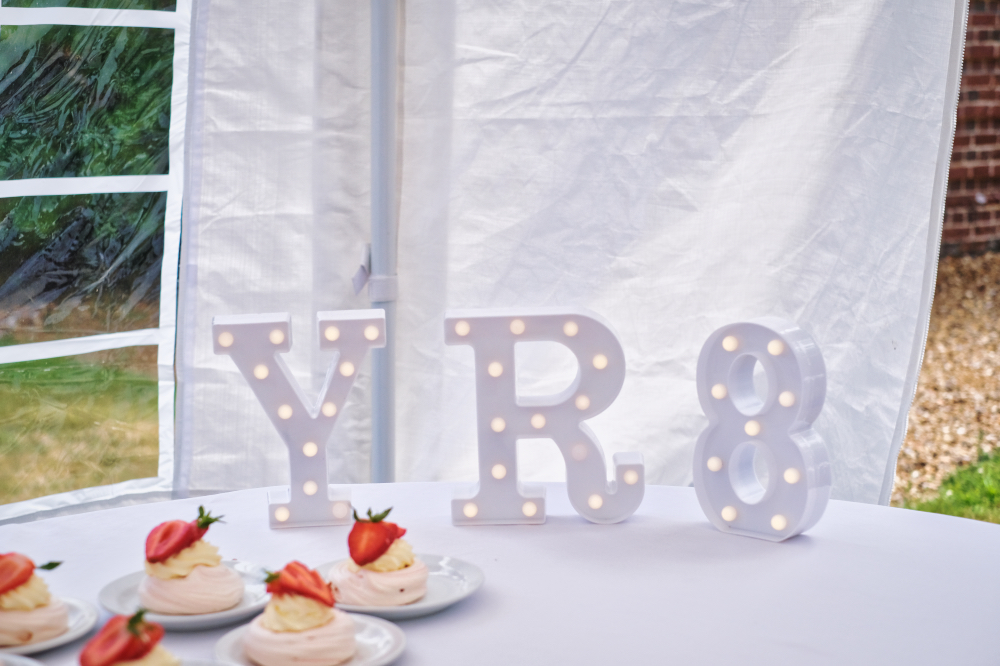 To our departing Year 8 students, as you take your next steps into this new chapter, remember that you carry with you the knowledge, experiences, and friendships forged during your time at Forres Sandle Manor. Embrace the challenges that lie ahead, knowing that you have the strength and resilience to conquer them.
Leavers' Lunch Video
Year 8 Leavers' Lunch The Photographs
For all the latest sports news from Forres Sandle Manor, click here