Ahoy, Mateys!
Talk Like a Pirate Day 2023
Shiver me timbers! Our little buccaneers in the Nursery and Reception Class be ready to set sail on a swashbucklin' adventure, 'cause it's Talk Like a Pirate Day 2023!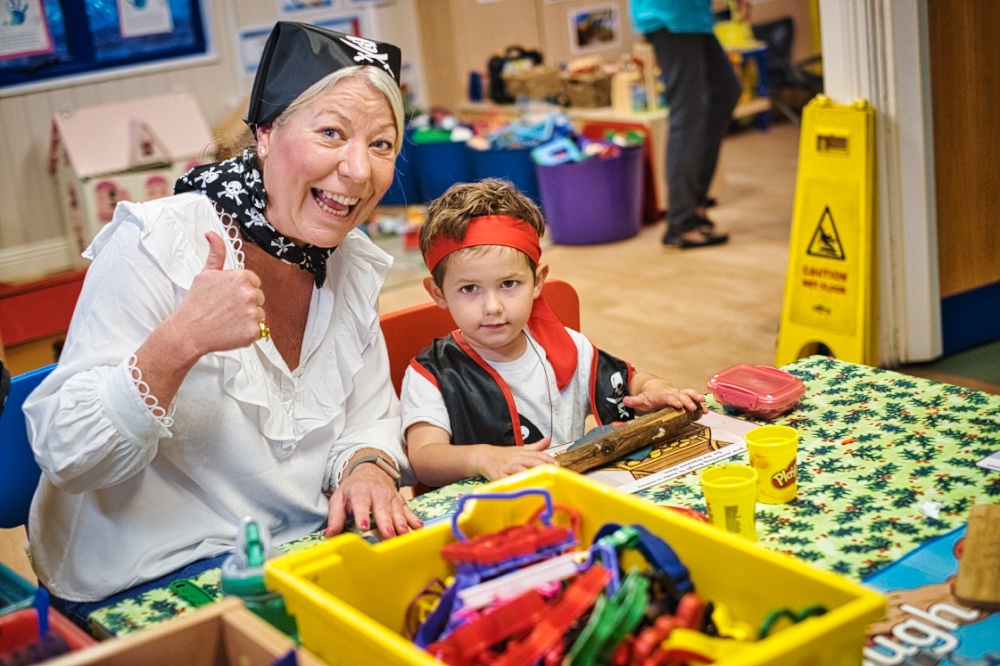 From eye patches to tricorn hats, our little pirates be decked out in their finest pirate gear.
They'll be talkin' like true sailors, spoutin' pirate lingo like "Ahoy, matey!" and "Avast, ye!" as they embark on a treasure hunt across the play area. X marks the spot, and our young adventurers be searchin' high and low for hidden treasures!
Nursery Pirates
Our Nursery pirates had the opportunity to take part in some wonderful Pirate craft which they (and we) thoroughly enjoyed!
Reception Pirates
Our Reception Pirates also had the chance to learn the letter P and produced some excellent writing in their groups.
Talk Like a Pirate Day Photographs
For all the latest sports news from
Forres Sandle Manor
, click
here