Geography Field Trip Day 1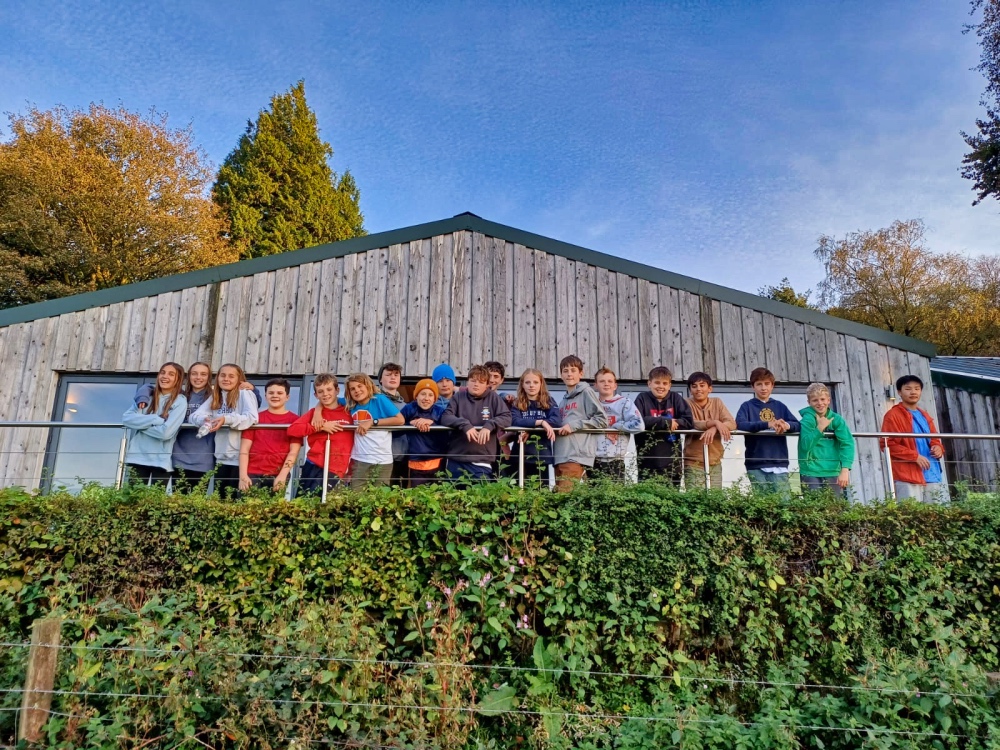 Written by our Head of Geography Mr Humphreys
Our intrepid Year 8s headed off down to Dartmoor for their Geography field trip. After a good run down, we took to a beautiful Devonshire lake to take part in a raft-building challenge. There was plenty of teamwork and problem-solving on show before the rafts took to the water. Full credit to their building skills, all the rafts successfully made it around the course. You may well have heard the squeals back in Fordingbridge! All the children took the opportunity to hurl themselves into the lake to cool down. Back at base, the evening activities were some sledging (yes, you read that correctly), archery and climbing on the floodlit wall. We rounded off the day with a spot of Geography studies in preparation for tomorrow's outing to collect data from the river Dart in deepest Dartmoor.
Day 2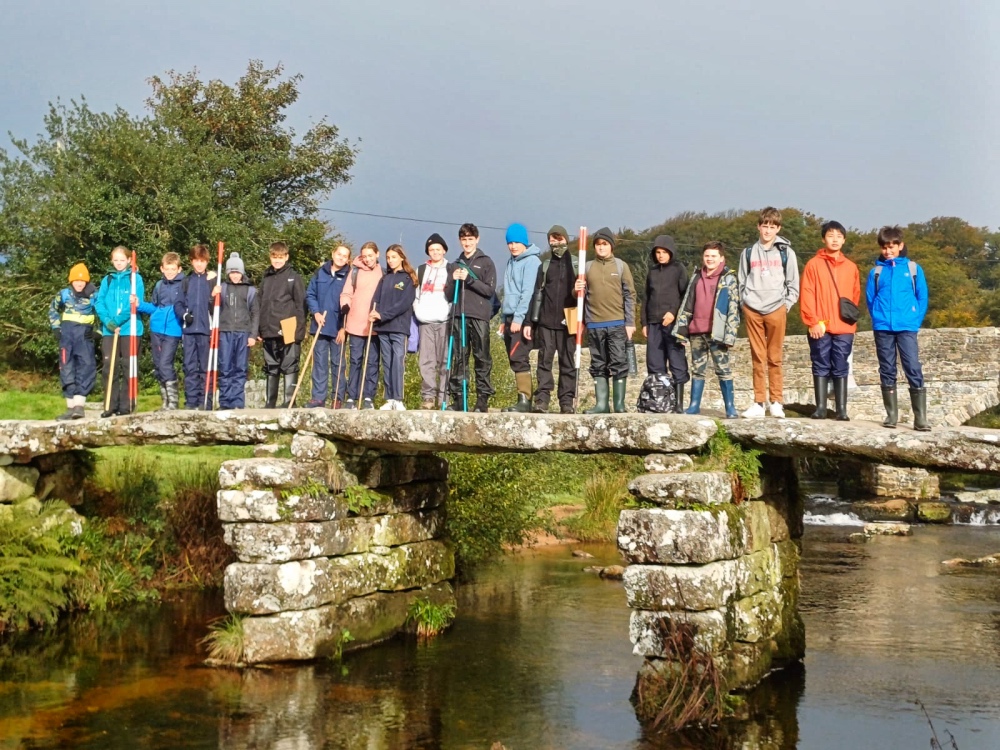 Day two in Dartmoor was all about the Geography and collecting data from the river Dart. After parking at the picturesque Postbridge and posing on the famous clapper bridge for a photo, Year 8 headed upstream and measured the cross section and velocity of the river. Before tea, they tackled the high ropes course and showed plenty of daring with the leap of faith! In the evening, the children followed up their studies with a graph drawing session and inputting their data digitally, working late into the night. Tomorrow, it's more adventurous activities before heading back to school. I will ping out a more accurate eta once we are underway.
Day 3
What an amazing way to wrap up our Year 8 Geography Field Trip! Pupils spent their final day biking along the picturesque Granite Way and exploring Meldon quarry after a thrilling gorge walking experience.
It's been a truly fabulous and educational journey, and we're so proud of all our Year 8s for their enthusiasm and curiosity throughout the trip.
Dartmoor Geography Field Trip – The Photographs
For all the latest sports news from
Forres Sandle Manor
, click
here