Alumni Fijian Fundraiser
It was wonderful to hear from Alumni Bertie Bryant recently about his incredible fundraising challenge hiking the Te Araroa trail which spans 3000km over the North and South Islands of New Zealand and raising vital funds to restore the Church in Nadavacia Village which was very badly damaged in Cyclone Winston in 2016.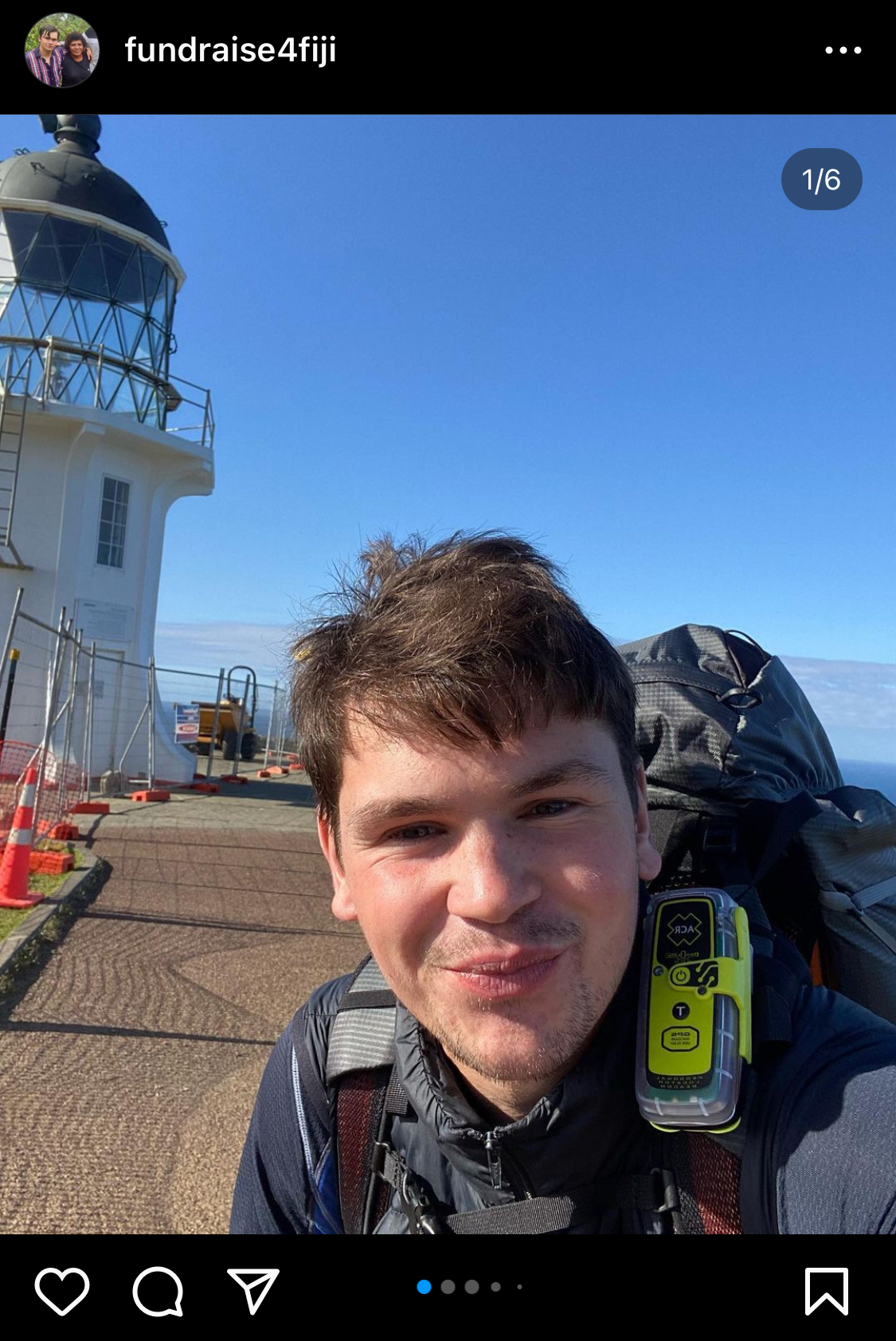 Fijian Church Fundraiser
Bertie picks up the story:
During the summer of my second year at university in 2022, I had the privilege of linking up with the charity Think Pacific to participate in a community expedition project in Nadavacia Village in the province of Ra, Fiji. The project's aim was to contribute towards Fiji's development goals by constructing a much-needed medical dispensary whilst living in the village and immersing ourselves in Fijian culture.

Cyclone Winston

During this period, our hosts explained the devastating impacts of Cyclone Winston in 2016 when many buildings in the village were destroyed. Much has since been restored however the village church still remains in a state of disarray due to a lack of funds. As I'm sure you're aware, Christianity is integral to Fijian culture. It is a central aspect of their lifestyle.

My experience in the village had a profound impact on me, and now that I've finished university, in an attempt to repay their kindness, I intend to raise money so that the church can be rebuilt.

Starting next week I will be hiking the Te Araroa trail which spans 3000km over the North and South Islands of New Zealand. The adventure will take 4 months and I can't wait to get cracking!!

Having had the privilege of going to such an amazing school as FSM (I left in 2015), I am very aware of the expansive Old FSM network and would be hugely grateful if you might be able to lend a hand in advertising my fundraiser to the wider community. Any help would be so gratefully received.

I intend to document my journey on the Instagram account @fundraise4fiji and will also be posting regular updates via my LinkedIn profile (Albert (Bertie) Bryant) so I will be able to keep those interested informed on my progress.
Fundraiser GoFundMe page:
You can support Bertie with this amazing project and find out all the latest on the project's GoFundMe page here.
For all our latest news from Forres Sandle Manor, click here