Yesterday evening was our Wicked Wednesday theme night in the Boarding Houses.
It's our midweek fun and entertaining event for all of our Boarders.
20 Years On
This week, as it's 20 years since the first Harry Potter film was released (yes, 20 years!), our Boarders and staff members all got involved with a Harry Potter theme night.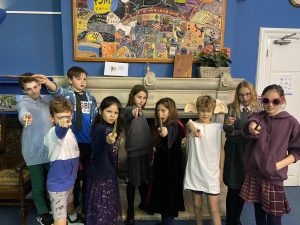 As you can see, everyone got into the full swing of it with some fabulous outfits, and our incredible Manor (and notably the Great Hall) was the perfect setting for some photographs of everyone.
There was plenty of wizardry, and I'm sure you'll agree with some fantastic outfits.
See the photographs here.
Find out more about our boarding here.