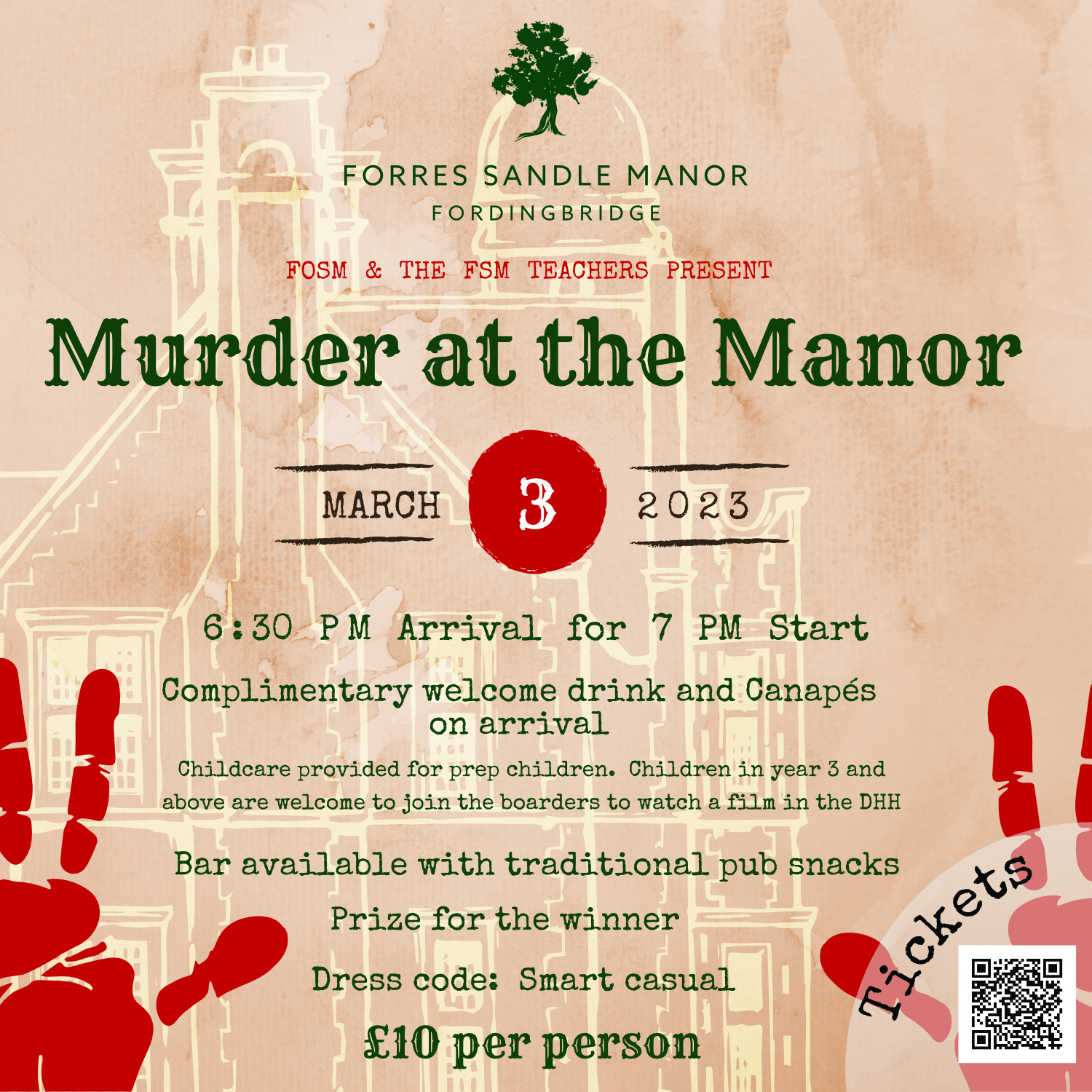 FOSM Murder Mystery Night
Join us for our thrilling FOSM murder mystery night, 'Murder at the Manor,' Friday 3rd of March here at the renowned Forres Scandal Manor.
This unique and exciting evening is a perfect opportunity for parents and friends of the school to come together and enjoy an evening of mystery and intrigue.
We invite you to join us at this mysterious and captivating event, where you will be taken on a journey of suspense and investigation as you work together to solve the mystery of 'Murder at the Manor'.
Tickets are £10 each and are available here.
The Plot
Keep checking back, as we will be bringing you updates about the plot soon…