Latest Newsletter – Spring Term Week 1 – Click on the front cover below to read the full edition.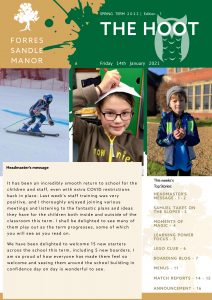 You can also find a lower resolution version available here.
Previous Newsletter Editions
Below you will find links to all previous editions of the 'Hoot':
For updates on all our latest news, click here.