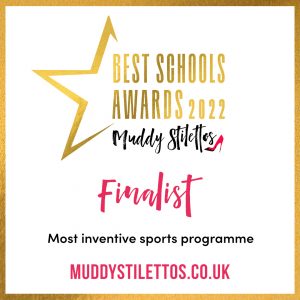 We are thrilled and excited to be a finalist in this year's Muddy Stilettos' Best School Awards.
Our entry into the 'Inventive Sports Programme' has seen us get through to the final 5.
Here are the schools we are up against in the final.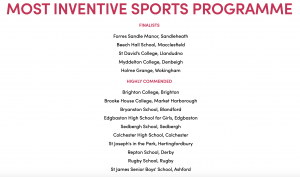 Director of Sport Mr Hancock said:
'Amazing news. So proud of the team here and Forres Sandle Manor. It's just great for the children to be recognised for their grit and determination for trying new activities.
Best School's Awards – Inventive Sports Programme
See more about our Inventive Sports Programme here as our Director of Sport Mr Hanckock talks us through it.
See more of our latest news here.
To see all of our sports page, with all the latest updates, click here
Muddy Stilettos' Review of our School
You can get to the full review here.