Our boarders enjoyed their first Sunday outing of the academic year to Stonehenge on Sunday.
Word Renowned Stonehenge
Stonehenge is a prehistoric monument on Salisbury Plain in Wiltshire, England, two miles (3 km) west of Amesbury. It consists of an outer ring of vertical sarsen standing stones, each around 13 feet (4.0 m) high, seven feet (2.1 m) wide, and weighing around 25 tons, topped by connecting horizontal lintel stones. Inside is a ring of smaller bluestones. Inside these are free-standing trilithons, two bulkier vertical sarsens joined by one lintel. The whole monument, now ruinous, is aligned towards the sunrise on the summer solstice. The stones are set within earthworks in the middle of the densest complex of Neolithic and Bronze Age monuments in England, including several hundred tumuli (burial mounds).
The weather was great, and the children took some fantastic photographs. Mr Tasker was impressed with the interest shown by everyone, particularly our international students, who had all heard about Stonehenge. They were grateful for the opportunity to visit for the first time.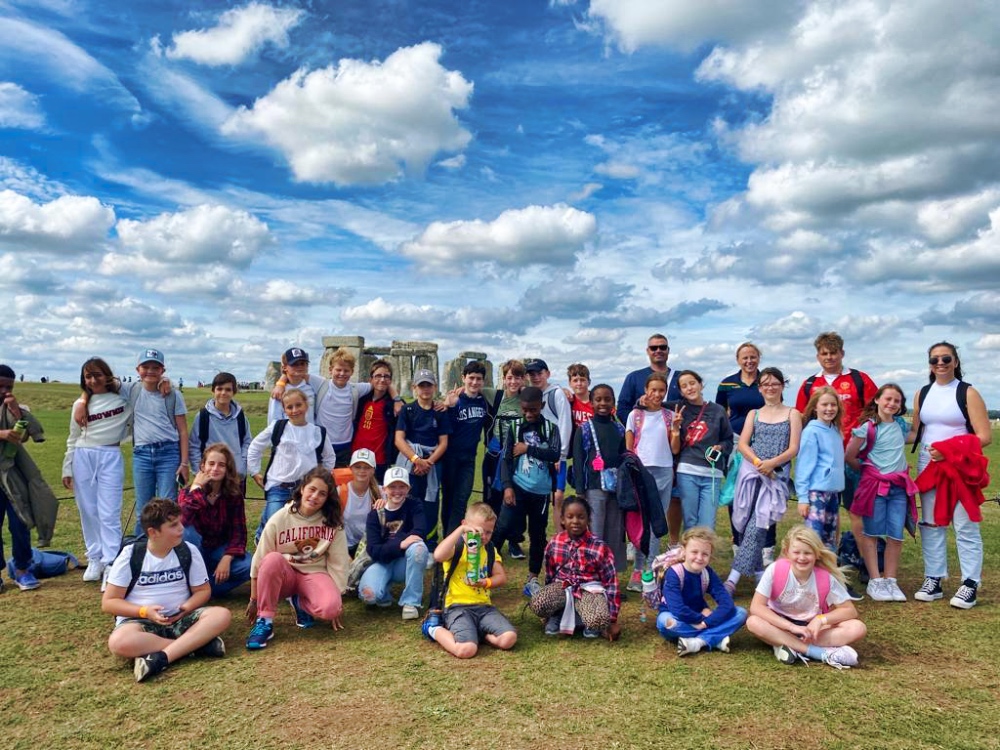 The highlight of Mr Tasker's day, taking the children, was the number of compliments from Stinhenge staff about the wonderful behaviour of our children.
Stonehenge – Boarders Visit Photographs
See more of our latest boarding news here.